A Firm Foundation for South Sudan
Posted on April 25, 2022
Did you know that Global Action is now equipping leaders in the world's youngest country?
Formed out of a civil war in 2011, South Sudan is a country facing immense challenges and opportunities. In the year 1900, the region that is now South Sudan was considered to be 0% Christian, with only about 100 followers of Jesus (mostly foreigners). By 2020, that number had increased to 8.4 million people, or 62% of the population!
Despite this astronomical growth in the number of Christians, there is only one evangelical seminary in the entire country. This means that the vast majority of South Sudanese churches are led by pastors with no biblical training whatsoever—and sometimes without even a Bible. This is what makes Global Action's mission in this country so imperative.
In December 2021, we announced that we were preparing to launch our first class in South Sudan. We are pleased to report that this class is now successfully underway, with 60 students and a very dedicated teaching staff! The students read their manuals in English, the Egyptian Evangelical instructors teach in Arabic, and an interpreter translates the class into Dinka, the heart language spoken by most of the students. It truly is a team effort!
Together, we have the exciting opportunity to help lay a firm foundation for the booming South Sudanese church. This is a sustainable investment in the future of this fledgling country!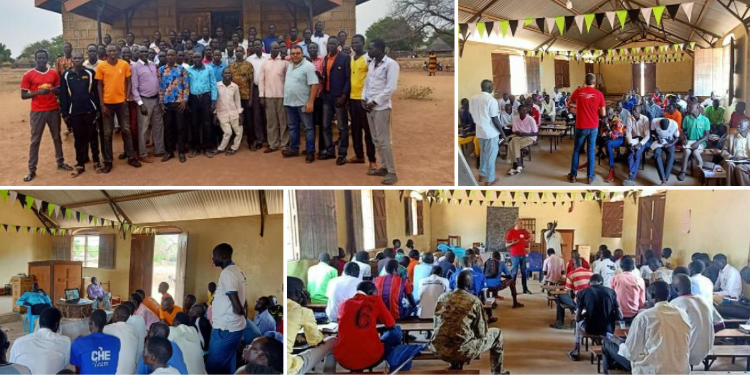 Back To Blog