Global Action is pleased to announce that our new Global Scholars Program is up and running! Through this scholarship program, one especially promising student in each of our regions will be granted a full-ride to an excellent Bible college or seminary in their area. Not only will the recipient of this scholarship have the opportunity to go deeper in their biblical formation, but they will also give back by serving on Global Action's team to help equip other leaders in their region!
The Richard and Mary Ann Smith Scholarship – India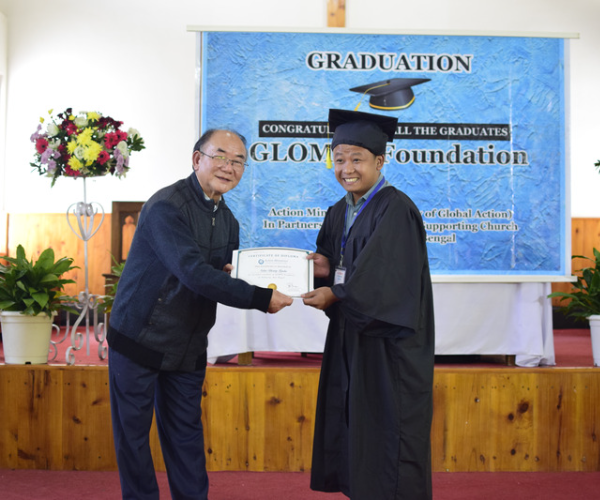 Sabin Lepcha
Calcutta Bible College, India
We are thrilled to announce that our newest scholarship recipient, Sabin Lecha, began his studies at Calcutta Bible College on June 1, 2023! Sabin is enrolled in the Master of Divinity program, which is anticipated to take three years of full-time study.
Sabin was raised in a Buddhist family that turned to Christ during his childhood. He grew strong in his faith and actively served in his church from a young age. When he enrolled in Global Action's program, he was serving as a full-time evangelist with his church in order to share the Good News of Christ with his community.
While studying with Global Action, Sabin was an avid learner who always received the highest marks and actively sought to serve his classmates. The opportunity to study with Global Action awakened a deep hunger for continued learning so that he could carry out his calling with excellence.
"The training program offered by GLOMOS Foundations [Global Action] has had a profound impact on my life. It has ignited a strong dedication within me to fulfil my mission. Following the completion of the training, my church recognized my growth and promoted me to the position of assistant pastor, assigning me to serve in Darjeeling."
"With a deep desire to enhance my knowledge and better serve the church and its congregation, I earnestly prayed for further educational opportunities. It was then that Global Action appeared as an answer from God, providing me with the chance to pursue full-time theological studies. I am immensely grateful to Global Action for granting me this invaluable opportunity to pursue my dream."
In addition to his studies, Sabin will also serve as part of the Global Action team in India, where he will be able to apply what he has learned to bless other students.
"I wholeheartedly appreciate the transformational role that Global Action has played in my life, and I am excited to continue serving the church and its people with newfound knowledge and passion."
Phil Long Scholarship – Latin America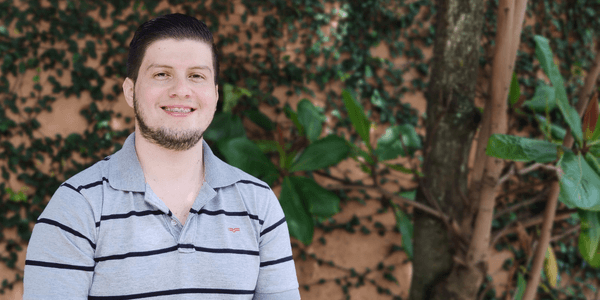 Ignacio Agüero Savilla
School of Pastoral Studies (ESEPA), Costa Rica
Ignacio began his studies at ESEPA in 2021, and he is thriving! He continues to receive excellent evaluations on his coursework, and is soaking up everything he can learn.
"It is nothing short of amazing for me to see that the Lord has provided me with this opportunity to study at ESEPA Seminary. I'm greatly thankful for those who have supported me through this process, and for each person who has made it possible for Global Action to bless me with this scholarship……I have a great burden in my heart to do my part in the Great Commission. This pushes me everyday to do all that I can to be better equipped and prepared to carry it out."
"Studying at ESEPA has impacted me deeply….I have learned that growth in knowledge comes with increased responsibility, and I have learned that my life and service to the Lord are very serious. Seminary has given me many tools for life, Bible study, and preaching."
---

Coming Soon:

The Richard and Mary Ann Smith Scholarship – Guatemala