Celebrating Our Donors!
Posted on October 06, 2023
We asked for a push to help us finish our 2023 financial year strong—and you showed up in a big way. TOGETHER we exceeded the $1M goal given for the purpose of equipping leaders in the hardest places in the world!
Because of you, we have been able to equip pastors and ministry leaders in places like Ukraine, Belarus, India, Bhutan, Zimbabwe, Kenya, South Sudan, Cuba, Guatemala, El Salvador, Panama, Costa Rica, Ecuador, and Peru. The total number of leaders that have been through our program in 2023 has now exceeded 2,500! Wow! What a way to celebrate our 25th year of ministry.
The research that is now coming out through publications like Operation World and the World Christian Encyclopedia is overwhelming: equipping leaders is the most strategic thing we can do in missions today. It is the Jesus approach. If we equip a leader, that leader will go out and touch hundreds of lives!
YOU have made this happen. You gave. You prayed. You golfed. You sacrificed. You served. And many of you have shared with others why this work is so crucial to the work of spreading the gospel to the ends of the earth.
We are now equipping leaders in twelve different languages, through nearly 200 faculty members, throughout Africa, Asia, Eastern Europe, and Latin America.
We're not done. The task remains unfinished. But we want to pause and say THANK YOU!
For our team,
Lionel Young III
Executive Vice President
---
Here's what we've been able to accomplish this year because of your generosity:
---
---
---
---
---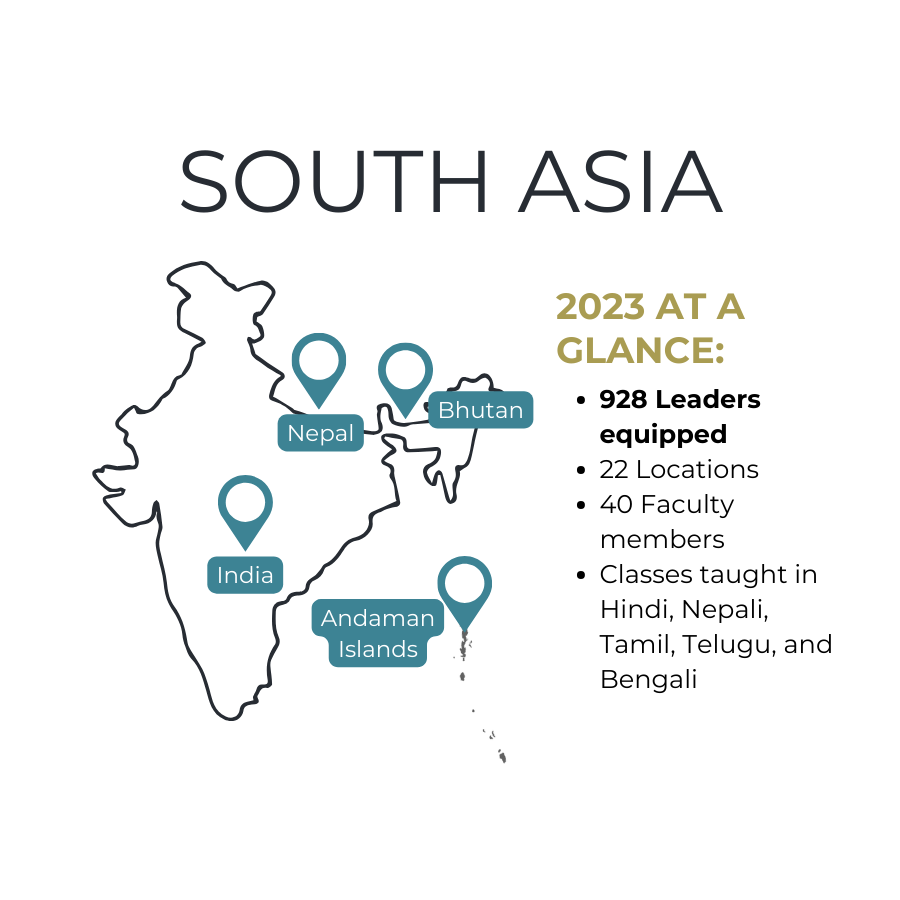 ---
Thank you again to all our amazing supporters! You are making a difference that lasts.
Back To Blog