COVID-19 Update from India
Posted on May 27, 2020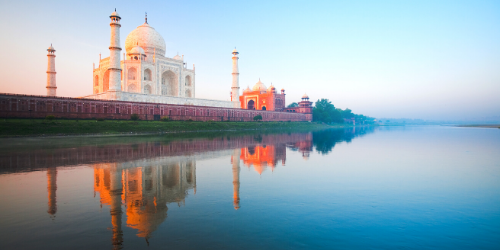 Namaste, my name is Amit Mondal and I serve as Director of South Asia through your support of Global Action. My family and I live in Hyderabad, India, and I have been part of the Global Action family for nineteen years.
You may not know this, but India has an enormous population of migrant workers who leave their rural villages to work in the cities. When India went into complete lockdown with less than 4 hours advance notice, these workers were left stranded away from their families without work. With public transportation shut down, tens of thousands began walking hundreds of miles in 100+ degree heat back to their villages.
Now, many of these travelers are beginning to arrive home, but often carrying COVID-19 with them. Most villages have no facilities for quarantine, and healthcare basically doesn't exist. An outbreak would be devastating.
Pastors Gabriel and Daya in the Himalayan region are stepping up to meet the urgent needs in their community. These two leaders graduated together from our biblical leadership training program in 2017, and now they are working with our Global Action India team to bless their neighbors. Since churches in India must remain closed for worship, we are in the process of converting their church building into a temporary quarantine center to accommodate returning migrants. This center and its volunteers will make sure migrants receive the care they need after their long journey, and that they don't spread the virus in their hometown.
Please continue praying for our team and for all the people in India who have been affected. If the Lord puts it on your heart, please consider giving to help us partner with leaders like Gabriel and Daya to provide emergency relief to those in need. We can't do it without you.
Blessings,
Amit Mondal
Back To Blog