COVID-19 in Ukraine
Posted on May 20, 2020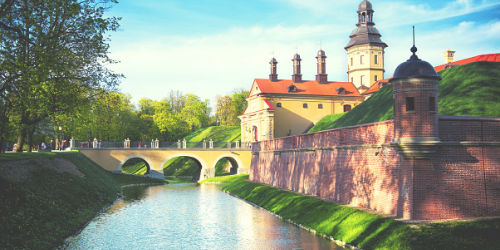 My name is Igor Grishajev, and I am the Director of Eastern Europe. My wife Tetiana and I live and serve in Ukraine.
Here in Ukraine, we're used to hard times. But the Gospel continues to spread! We have not been as hard-hit by the virus as other places around the world, and things are starting to return to normal. Churches are beginning to meet again, and other restrictions are lifting. We are continuing to follow government guidelines, but we are thrilled that our 52 Foundations students will be able to meet for their final class and graduation next week!
Not only did these leaders learn and grow immensely over the last year, but they also multiplied their impact. These 52 leaders trained an additional 134 disciples with what they learned from their classes!
Each one of these pastors and leaders is now equipped with tools for fruitful ministry. One of our students is Pastor Serhiy, who felt God calling him to preach the Gospel in the countryside. Through Global Action's program, he was equipped to plant a house church and now he is setting his sights on building an outreach team to evangelize nearby villages. Praise God!
Your partnership makes all of this possible. Thank you for helping us raise up more leaders in Ukraine! Please continue praying for us, and for each of these leaders who are graduating next week. I want to invite you to be part of the story by giving today. Together we can make a difference.
With gratitude,
Igor Grishajev
Back To Blog