From Painting to Planting Churches
Posted on May 10, 2021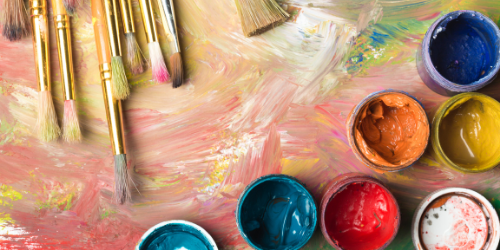 Pedro is a gifted artist and painter from Guatemala. Although he never considered himself a strong leader, God is using him to transform his community with the Gospel!
Pedro received Global Action's training in 2019, and his life has never been the same since. While he was studying in the program, he would come home each time and immediately teach what he learned to his family and neighbors. He conducted a Bible study in his home, which he also shared with his mother. His mother was strongly opposed to Christianity, and for a long time she refused to leave her room while the Bible study was taking place. But week after week she began inching closer and closer, listening from the outside. Eventually her heart was softened and she accepted Christ along with the rest of the family!
Pedro's Bible study group has grown into a small house church of 30 people. Filled with a passion and vision for spreading the Gospel, Pedro took an additional church planting course and is now actively planting other house churches in the area. Pedro's vision is contagious, and his oldest son and cousin are currently studying with Global Action themselves.
Pedro also continues to use his skills as an artist. In fact, he painted the beautiful new cover design for our class manuals in Latin America (see pictures below).
Right now, you can double your impact by giving to support ministry training for more leaders like Pedro. From now until the end of June, a generous donor has pledged to match up to $50,000 in donations. Will you join us in equipping leaders to transform their communities?
Back To Blog