How About Some Good News?
Posted on September 23, 2020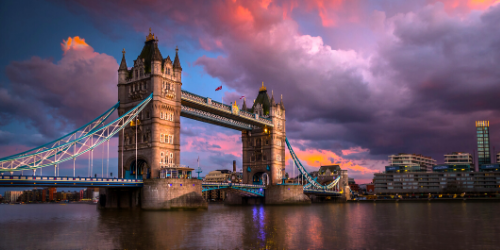 I thought I'd take a moment and share some good news. We could use more of it these days. Global Action USA will now be locking arms with Global Action UK to equip pastors around the world. We've been working on this for a while—and we are really, really excited. American and British Christians have been working together in world mission for more than two hundred years.  And we are continuing that legacy today.
We are very pleased to announce that Dr. Ian M. Randall, a British evangelical who served as a lecturer at Spurgeon's College in London for many years, has accepted the position of chairperson of the board of Global Action UK. I am especially excited because Ian has been someone I have admired from a distance for many years and in recent years he has become a friend. I can best describe Ian as a warm-hearted academic with a passion for equipping leaders. (You can read more about Ian here). We are very, very excited about working more closely with our friends in the United Kingdom to equip leaders to transform their communities with the gospel of Jesus Christ. That is good news!
As I pray for our country during this election season, and mourn much of the division the plagues our land, I am encouraged by the good news that as followers of Jesus we are part of something much bigger. We are citizens of the kingdom of God that extends across the world. We are united around Christ and He never fails.  We are working together—American and British as well as Africans, Asians, and Latin Americans. We are united around Christ and the gospel and the eternal kingdom of God.
Thank you for supporting the work we are all doing together. Thank you, thank you, thank you.
For the Global Action Team,
F. Lionel Young III
Executive Vice President
Back To Blog