Ukraine Video – Beyond the Crisis
Posted on June 09, 2022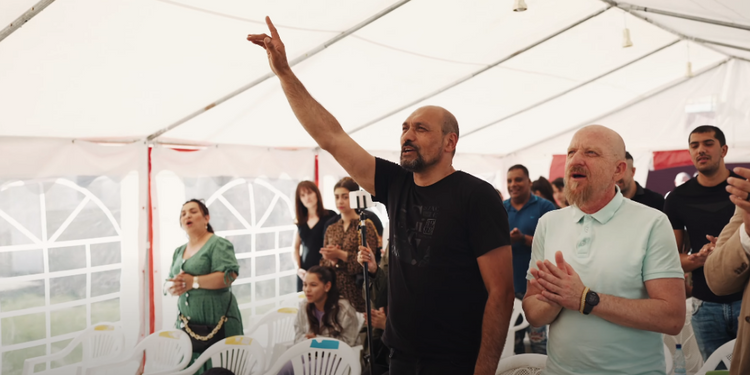 I just returned from a trip to Ukraine with one of our board members. What an experience! Wow! We had the privilege of meeting face-to-face with many courageous church leaders in a place that is right in the middle of a war. I continue to be amazed by the strength and dedication of the people of God.

Even as these pastors shepherd their congregations through the hardships of war and economic turmoil, they are filled with vision. They are looking beyond the crisis of the present moment, toward what the church will need after the war.

"How do we help the church thrive in this new context?" This is what is top-of-mind for Ukrainian church leaders, even as war continues to ravage their country.
And what the church will need is more leaders.
Right now, our main focus in Ukraine continues to be providing emergency aid to people in need through our pastoral network there. However, we are also listening to the Ukrainian church as they plan for the future. At their request, we are already making preparations to continue equipping leaders in Ukraine and Eastern Europe—even THIS year.
Thank you for partnering with us to serve the church in Ukraine. Without our supporters, none of these leaders would have been equipped with a solid biblical foundation for facing this crisis. And without our supporters, we would not have been able to partner with these leaders to serve the hurting people in their communities. Thank you, thank you, thank you!

We are very grateful to those of you who have given so generously. On behalf of the church, I want to say a big thank you. To those who have been planning to do something for Ukraine, it's not too late. The war in Ukraine is still a reality for our brothers and sisters in Christ—and we are working hard to help them. Please join us.
Dr. Lionel Young
Executive Vice President
Back To Blog