Q&A with Dr. Elizabeth Marvel, Academic Director
Posted on October 26, 2022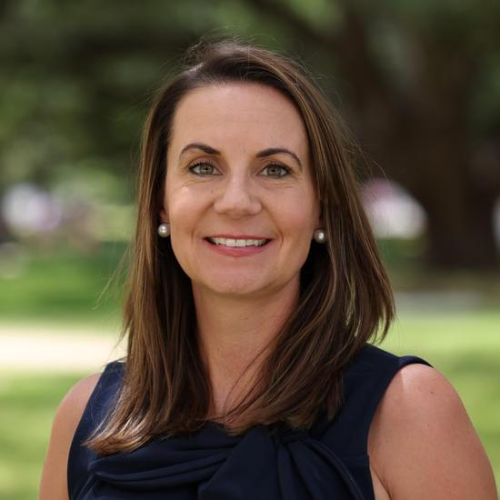 How does your current work feed into Global Action's mission?
My goal in my current work is to strive for excellence in the courses we provide while maintaining accessibility for our students. I hope to bring the exciting developments in academic research and scholarship into our curriculum and to support our faculty in doing the same. The purpose for this, however, must always be to best serve our students. To meet their needs, answer their questions, and equip them for the work God has called them to do is at the heart of Global Action and at the heart of my own research.
What excites you about this new role?
I am excited about traveling to meet our directors, faculty, and students and to teach! I am at my best in the classroom and teaching is what God has made me to do. I am thrilled to get to do this around the world. I am also excited about actually reading all the "saved for later" books in my Amazon shopping cart! As someone who loves the global church, there are many scholars and theologians from the majority world who are doing really exciting work. While I was focused on my dissertation, I didn't have much opportunity to dive into this world, but now it is actually my job. I am thrilled for the chance to learn from our brothers and sisters around the world, and then to help incorporate their work into our courses for our students.
Does it feel like you have come full circle or "home," in a sense, given your childhood and that your parents were missionaries?
Since meeting in college, my husband and I have both been on the path towards working in the church overseas. This path led somewhere unexpected—to Global Action and working from a base in the US while traveling to teach around the world. While it is not what we imagined many years ago, the Lord's presence and leading has been so clear, and I am excited to have finished my training and begin the work.
Back To Blog