Reaching the Unreached in a Pandemic
Posted on May 06, 2020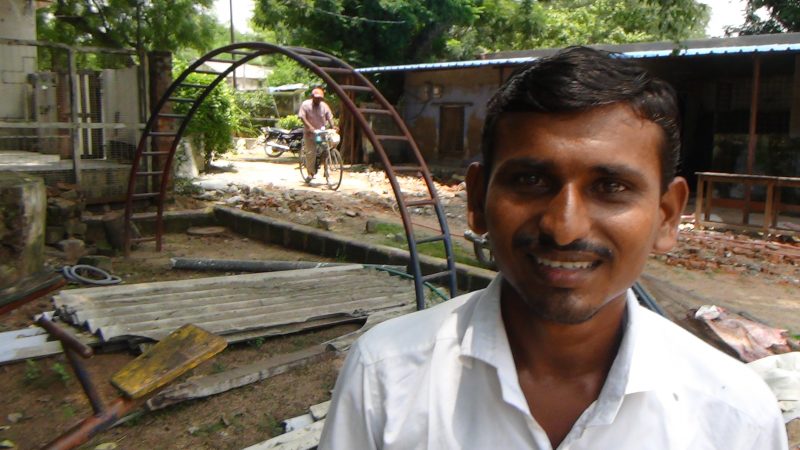 Bagari is a vegetable vendor from a rural village in India. He is from the ancient Banjara tribe, which is an unreached people group that typically mixes animism (the worship of creation) with Hinduism. The Banjara are poor, and lack even the most basic healthcare and hygiene practices.
Like many of his tribe, Bagari was addicted to drugs and was living a hopeless life. But one night, a Christian pastor found him sleeping on the street. He brought him to his home, where he cared for his needs and shared the Gospel with him. Eventually, Bagari gave his life to Christ as he saw the pastor's persevering love for him.
A fire was lit in Bagari's heart, and he became a passionate evangelist. But with his background, he had no knowledge of Scripture and theology. He needed to learn how to interpret the Bible so that he could confidently share the truth with others. He says,
"I lived in the dark, and someone showed me the light. But there are still many like me, and I need to go tell them who the True God is."
Over the last year, Bagari has been studying the Word of God through Global Action's Foundations program alongside 24 other ministry workers from his tribe. Once restrictions in India are lifted, their class will meet for their final session and graduation. Praise God!
Through this time of crisis, Bagari's passion for sharing the Good News has only grown. In normal times, he and his family (his wife, two children, and widowed mother) live off the $7 a day he earns by selling vegetables. But as a result of the pandemic, he has not been able to sell anything. He and his family are struggling to eat, but they are joyfully trusting the Lord for their provision. Bagari says,
"I am happy that God is providing this time in lockdown, where I have more time to visit people and families to share the Gospel. Because of the lockdown, everyone is in their homes so I am able to talk with entire families. This pandemic is causing me suffering with respect to my livelihood, but this may be over soon and I want to use this time as much as possible to reach more people."
Bagari and his fellow leaders are bringing hope to their unreached community. They were already serving families in need before the crisis, and now they are seizing the opportunities God is providing even through the hardship of the pandemic. You can help leaders like Bagari who are serving in hard places. Right now, your gift will be doubled through a generous $25,000 match to help during the COVID-19 crisis. Give hope today!
For the world,
Lionel Young
P.S. Just before the lockdown began, Bagari and several of his Foundations classmates worked with the Global Action staff in India to hold a medical clinic for the villagers in their tribe. They have identified a huge need among the Banjara for basic medical care and instruction in hygiene practices. They recognize that in order to have a lasting impact–both spiritually and physically–they need to do long-term work and relationship building in the community. So, they are making plans to continue offering these clinics regularly once the lockdown has ended. Please pray for these leaders as they labor to spread the Gospel among this unreached people group!
Back To Blog