Spreading to South Sudan
Posted on December 21, 2021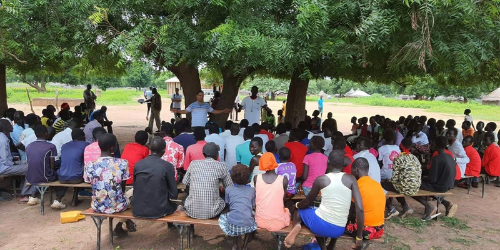 Exciting news: Global Action is going to South Sudan!
Born out the violence of a bloody war, the new nation of South Sudan carries the fresh scars of trauma, loss, and poverty. But despite its many challenges, South Sudan is also a place bursting with new life.
In the year 1900, the region that is now South Sudan was considered 0% Christian, with only about 100 followers of Jesus (mostly foreigners). By 2020, that number had increased to 8.4 million people, or 62% of the population! God is at work in this country.
Despite this rapid growth in the number of Christians, there is only one evangelical seminary in the entire country. This means that the vast majority of South Sudanese churches are led by pastors with no biblical training whatsoever—and sometimes without even a Bible.
These churches are located in places of intense poverty, and pastors bear the heavy responsibility of shepherding their flocks through the challenges of hunger, sickness, and loss. They are desperate for biblical training to equip them for this calling.
We are so thankful for everyone who has already given toward our match opportunity. We have already raised $157,000 in gifts and pledges. Thank you!
When you give to Global Action this Christmas, you are helping connect leaders in hard places like South Sudan with the training they need. Every dollar you give through December 31st will be matched for double the impact. These funds will help us reach our BIG goal of equipping over 2,000 leaders to transform their communities in 2022—including 40 leaders in South Sudan.
Will you help Global Action go to South Sudan?
Back To Blog