A Strong Start in Zimbabwe
Posted on March 02, 2021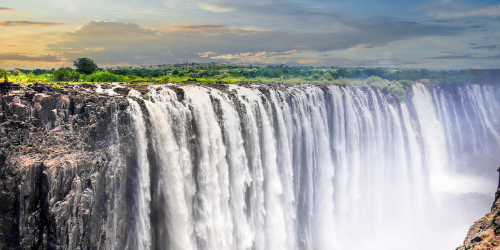 To see the Gospel at work is the most exciting answer to prayer! Across the world, our Global Action leaders are preparing for a year of ministry – training leaders, feeding orphans, providing for the homeless, and being the hands and feet of Christ.
This month, we are thrilled to highlight our work Harare, Zimbabwe. Here in Africa, we have begun our partnership with Harare Theological College and our students are full of anticipation. The pilot class began a few months ago, and the students are eager to learn and grow! We are also overjoyed that all modules have now been translated into the local Shona language, and the Ndebele translation is underway. It feels as if God is answering prayers every day.
Our partnership with Harare Theological College has already proven to be a work of God. Due to the pandemic, they have started an online Foundations Certificate class using the Global Action materials. Module 1 began the last week of February on Zoom. Few things fill us with so much joy!
Our excitement is building, and we are looking forward to beginning classes in three other locations as soon as the COVID-19 lockdowns lift. We would appreciate your prayers, as we hope to commence as soon as possible!
Thank you for your support as we begin many endeavors and eagerly await all that God will do. Places like Zimbabwe are changing the world and we are so excited to be witnesses of this Gospel work!
With immense joy,
Buhe Mativenga
Director of Africa
Back To Blog