The Multiplication Effect
Posted on August 19, 2020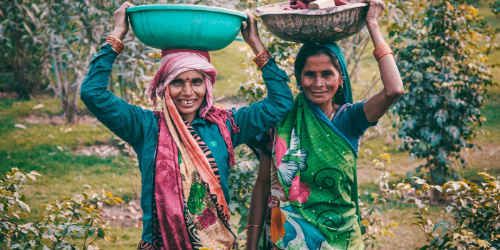 When 66-year old Kamalamma lost her job as a maid due to the pandemic, she felt hopeless. She and her disabled husband relied entirely on her meager income for survival. But then one day a Global Action-trained leader came to her with a food package and the Gospel. With tears in her eyes, she proclaimed, "Your God is a good God!"
Living in India, it has been hard to witness the despair caused by COVID-19. Yet, it has been a privilege to see the impact a single leader can have on a community. This is why I'm so passionate about equipping local leaders. When you train a leader, countless lives are touched. Impact is multiplied!
This summer, our team has been partnering with 50 trained local leaders who have stepped up to serve those who need it most. Over 665 needy Indian families just like Kamalamma and her husband have been touched by their witness. God is using these leaders to change lives.
Thank you for investing in local leaders! Through multiplication, the impact of these leaders is limitless. If you haven't partnered with us yet, I invite you to join in reaping the joys of multiplication. Your impact will be exponential.
For Him,

Amit Mondal
Director of South Asia

Donate
Back To Blog