When the Earth Quakes
Posted on November 18, 2020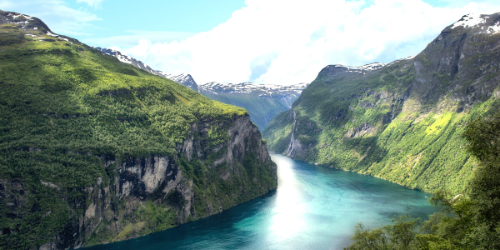 It seems like our earth is quaking. Post-election clamor in the US. Hurricanes and flooding in Central America. Political corruption in Eastern Europe. More lockdowns in Europe. COVID numbers spiking in India and Cuba and many parts of the world where we are working. It is unsettling. And in a season like this I love the promise of Psalm 75: "When the earth and all its people quakes, it is I who hold its pillars firm" (Ps. 75:3). One English translation renders the Hebrew, "I keep everything from falling apart."  Wow! What a great promise to hold on to when we watch the news.
Our board met this morning to pray for our world—and we are confident that God has everything under control.  We were also reminded that we are entering into this holiday season longing for the return of our Savior.   But while we wait for his return, we are working to carry out his redemptive work to this world in need. And this year of all years, we want to give meaningful gifts that make a lasting difference in the physical and spiritual needs around us.
The work you are investing in is changing lives. I'm reminded today of Pastor Ivan in Dnipro, Ukraine who is just one of thousands of leaders around the world whose life and ministry have been transformed by Global Action's training.  He is so thankful that you invested in him. He recently told us: "I gained quality tools to help me navigate difficult situations… Global Action gives you the appropriate tools to help you be effective and fruitful in ministry." And now he's investing his life in one of the hard places in Ukraine.
In 2021, our goal is to train 1,900 leaders who will, in turn, directly impact over 150,000 people in a single year.  Think about that.  Just wow!  As you consider giving during this season, will you pray about helping us equip leaders around the world who are living in the hard places?  We can't do it without you.  The world may be quaking—but we want to proclaim the good news that Christ holds everything together (Col. 1:17) and He offers hope that last forever to a world in need.
Thank you for your partnership in the gospel.  Thank you!
Lionel Young
Executive Vice President
P.S. Giving Tuesday is coming up soon, and we need your help to get the word out! Mark your calendars for December 1 and join us on social media. You can help by sharing our posts on Giving Tuesday or by making a special donation. If you're not already connected with us on social media, you can click the icons in the footer to follow us on Facebook or Twitter.
Back To Blog