Why We Give
Posted on December 09, 2020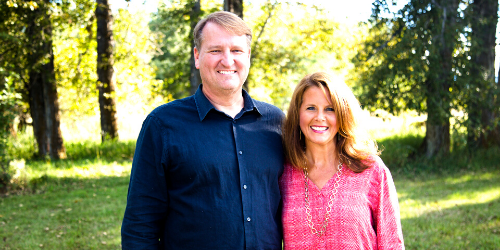 This season of giving, a friend asked my wife and I to reflect on why we give to Global Action. The answer is simple: We believe in empowering local leaders because it provides knowledge and builds confidence in those trained to disciple and spread the Gospel.
Our first touch with Global Action was in India over a decade ago, where we served alongside local leaders to hand out blankets and share the love of Jesus in small villages where they had never heard the name of Jesus. While there, we were able to witness how Global Action is transforming communities through local leaders — equipping them to serve effectively in their own context and environments. Together, we have trained, ministered to, and developed thousands of local leaders through the Gospel of Jesus Christ. These leaders understand their own local cultures, relationships, and needs which results in effective discipleship and transformation.
We believe that giving to develop leaders – making disciples who make disciples – is the best investment in the Kingdom of God that we can make, and will ultimately turn the world upside down for Him. We're thankful that God has allowed us to be involved in this important work.
We'd love for you to give this season and join us in the work God is doing. Global Action is a ministry worth partnering with, and we need more people to help us empower local leaders globally. Your giving will help us train over 1,900 leaders to transform their communities with the Gospel in 2021. Is God calling you to become a World-Changer?
For His Glory,
Bob Smith
Chairman of the Board
*Bob serves as Global Action's Chairman of the Board. Bob, his wife Wendy, and their son Preston have been involved in the ministry of Global Action since 2008, and have visited many of the local training centers around the world to see firsthand the impact on leaders and communities.
Back To Blog