Women are Changing the World
Posted on December 15, 2021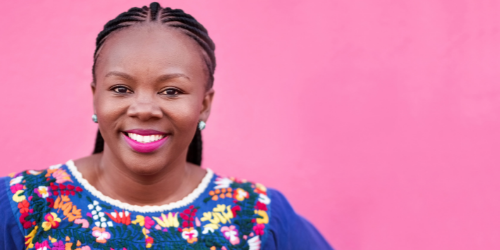 Did you know that 2/3 of the world's missionaries have been women? Wow!
The World Christian Encyclopedia observes that "there is no World Christianity to speak of without the contributions of women." Global Action believes that God created both men and women in his image, different by design, but working together for the glory of His name.

That is why we equip men and women to serve the church. In fact, about half of the students who take our 1-year ministry-training program are women who serve the church. And they are changing the world in profound ways—caring for orphans, rescuing women from sex trafficking, giving hope to widows, leading Bible studies, and proclaiming the gospel by their lives and with their lips. They are changing the world and we are thankful for them!

In 2022 our dream is to equip more than 2,000 leaders in places like India, Ukraine, Belarus, Zimbabwe, South Sudan, Guatemala, Panama, and Cuba—to name a few of the places we are working. And about 1,000 of those leaders will be women who want to serve the church but have no access to theological training. It's exciting to think about how these women will transform their communities!

We are stepping up BIG in 2022. We have a matching gift of $200,000 given by generous supporters who believe in what we are doing. And many of you have already responded.
I am happy to announce that we have already received more than $150,000 toward this really big goal. But we still have a ways to go! Every dollar that is given between now and December 31 will be doubled up to the generous match amount. This will help us achieve our really big goal of equipping 2022 leaders in 2022!

We can't wait to share the God stories! Thank you for considering this exciting opportunity! Your generosity is changing lives FOREVER.

For the Gospel,
Lionel Young
Executive Vice President
Back To Blog