Closed Borders, Open Doors
Posted on July 22, 2020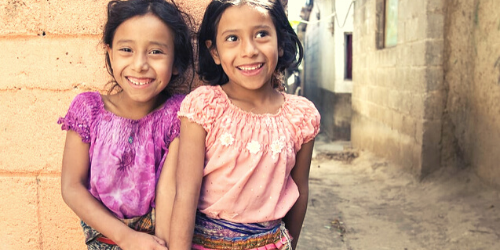 As missionaries in Guatemala, my wife Cherry and I have personally witnessed the intense needs arising from this pandemic. With borders closed and many foreign missionaries pulled from their fields, it would be easy to fear that doors to the Gospel are closing. But that couldn't be farther from the truth! Now more than ever before, we are incredibly grateful for the trained national leaders and pastors we work alongside.
It has been beautiful to see local pastors and leaders step up in these times of fear and urgent need. They are providing food, prayer, comfort, a listening ear, love, and the hope of the Gospel to hurting families. They aren't stopped by border closures!
Global Action graduate, Pastor Marco, is just one example out of many. He lives and pastors in a rough and impoverished area of Guatemala City, day in and day out. And now God is opening new doors through the hardship caused by the pandemic. People are coming to him from all over the area for prayer and comfort. And because of your donations, Pastor Marco has been able to provide them with food and care as well.
The body of Christ here in Guatemala has been working tirelessly and fearlessly to demonstrate the love of Christ to their hurting neighbors. Your donations make it possible for us to come alongside these dedicated leaders and extend their impact. We invite you to join us in this life-giving mission. You will be so glad you did.
In Him,

Rich and Cherry Smith
Chief Financial Officer

Donate
Back To Blog